Thank you Archie Kotlyar
[vc_row][vc_column][vc_column_text animate="none" delay="0″]Thank you Archie Kotlyar, MatchPoint NYC's client since May 2015 for submitting a short review about his MatchPoint NYC's gym experience.
---
What were the goals you were trying to achieve?
Weight loss, stamina and muscle improvement
Did you work with a trainer?
No trainer
How soon did you start seeing results?
3 weeks
How often did you attend the gym?
6 days a week
In one sentence can you summarize your
experience at MatchPoint NYC:
"The best gym in Brooklyn, great staff, state of the art equipment, service and food are top of the line!"
---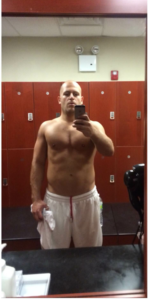 [/vc_column_text][/vc_column][/vc_row]